Concert, Speaking, Recital & Masterclass Schedule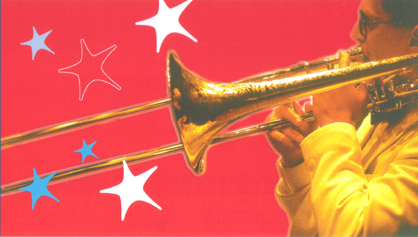 August 31, 2016, 7:00 pm
Durham, North Carolina. Duke Divinity School, "Theology and Improvisation: A Carelessness Attained by Years of Care" - performance. I will be performing in a brass quartet along with trumpeters Andrew Balio and Nate Hepler (Baltimore Symphony) and trombonist Megumi Kanda (Milwaukee Symphony), as well as a duet with flutist Elizabeth Ostling (Boston Symphony). Free. For information, click HERE.
November 4, 2016, 12:00 noon
Champaign, Illinois. Sousa Archive and Center for American Music, "America's Slide and Valve Trombone: A Historical Discussion of Sackbuts, Posaunen, Slip Horns and Much More" - lecture and demonstration. I will be giving a lecture and demonstration about historical trombones in the collection of the Sousa Archive and Center for American Music at the University of Illinois. Free.
April 6, 2017
Bowling Green, Ohio. Bowling Green State University School of Music - Chamber music concert and lecture. I will give a lecture and lead a concert of chamber music that features the serpent along with students from Bowling Green State University. This event is to introduce the Ruth P. Varny serpent, a 19th century serpent recently gifted to the University.
July 13-16, 2017
New York, New York. Historic Brass Society Symposium - performance. I will give the premiere of a new duet for serpent and ophicleide by Jauron Lanier with ophicleidist Scott Robinson.