---
Bass Trombone Mouthpiece Prototypes made for Douglas Yeo
by Yamaha Corporation
Over a period of several years, I worked with the Yamaha Corporation, both in the United States and Japan, to develop the Douglas Yeo Signature Series Bass Trombone Mouthpiece.
Below are photographs of several of the prototype designs we experimented with in determining how external mass effected the sound and feel of the mouthpiece. In the top photo are three mouthpieces with the most mass. The middle photo shows four other designs - the mouthpiece on the far right is the production model. The bottom photo shows all seven mouthpieces.
The mouthpieces are standing in mouthpiece holders made by Kevin Saunders.
---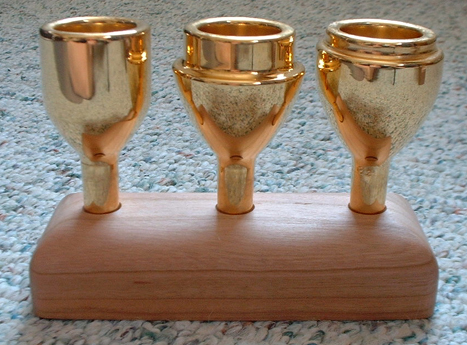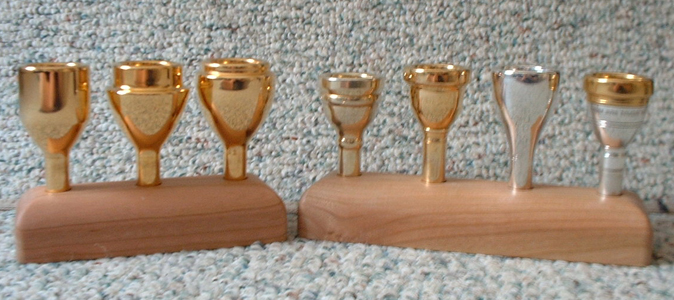 ---
Unless otherwise noted, all text and graphics on this website [yeodoug.com] are ©1996-2013 by Douglas Yeo.
All rights reserved.