---
High Resolution Photo of Douglas Yeo With Four Serpents
Photo of Douglas Yeo By Walter Scott
---
Shown in this photo, taken at the Boston Symphony summer festival home, Tanglewood, are four serpents: the great "American anaconda" serpent "George," my church serpent in C, a tenor serpent (the "serpet") and the soprano "worm" serpent. All instruments are by the Christopher Monk Workshop, England. Thanks to Jim and Brandon for their help with the scan.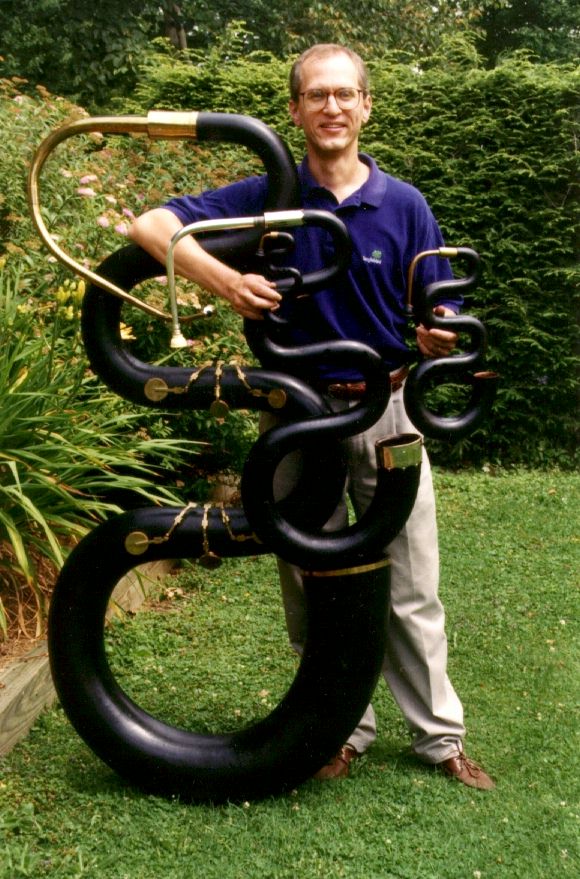 Return to the Berkshire Eagle article about Douglas Yeo and his playing the serpent.
---
Unless otherwise noted, all text and graphics on this website [yeodoug.com] are ©1996-2013 by Douglas Yeo.
All rights reserved.